wey
"so busy"

12/30 - i have COVID, all art will be completed but please have patience and understanding as i am not feeling well at all. thank you so much for your patience.

12/16 - merry christmas! it's been a bit since i wrote an update, my apologies! this week i am clearing out all my horses. i am not happy with where they are at now that i have more knowledge on how to get better horses. i also want to try some new breeds. it's unfortunate as i've spent a ton of real life money on my horses but it'll be worth it to be happy with them. i have a christmas giveaway going on so don't forget to enter that, it's almost time for the holiday which means it's almost time for winners! thanks all <3
plant icons by adorelee on dA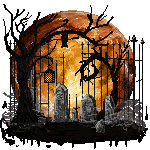 10/9 - hello! thanks for the interest if you're reading this. i'm going to try something different with this little text box and write short updates about
stuffs
when i get the chance instead of an about me that always stays the same. *clears throat* so, i started playing EV in 2012 (this account says 2015 but i have gone through multiple accounts so ignore that), some may remember me by frog counselor or panda sauce. i have had many different objectives in the game throughout the years and none were ever really serious about the horses, this go around that's what i'm focusing on! i do make art, and i will always continue to make art as it is usually my most steady form of income, but i
really
,
really
want to have good horses! i know how to get there, it's the lack of patience that gets in my way! anywho, i am always open to lending a helping hand or being someone to just talk to as a friend. andddd to give you a more personable feel,
here
is what i look like these days. thanks again for reading! catch you next time (:
graveyard by darkfairyofmadness on d/a
art services

open

order and find examples here!waiting list/virtual receipt

affordable art statement: coming back to equiverse after a few years and seeing the vast changes in cost of many things and luckily having a steady enough income thanks to the ability to create art, i decided i wanted to create the affordable art statement. it will be a new goal of mine to strive to provide art to my fellow equiversians at an affordable price, always. of course, some things are inevitable, such as selling old characters that were purchased for a high price, or bids on auctions that get to high numbers. this statement will only affect custom art ordered privately.
reminders
- design shop orders
-christmas giveaway art
-custom tag for altair (done/7 mill not paid)
- collab with horsegirl
- finish snow tag recolors(?)
- crow hop tag recolors
- custom designs for coffee queen
Account Information
Member Name
wey
Member ID
94343
Account Type
Deluxe (2 days left)
Joined
November 29, 2015
Last Active
2022-01-20 12:26:33

Member Information
Money on Hand
$13,602
Money in Bank
$17,500,000
Player Level
20
Horses
42 / 230
Player Points
Yesterday
0
This Week
0
This Month
1142
All Time
8304151

Show Winnings
Yesterday
$0
This Week
$0
This Month
$131
All Time
$2,364,615
Member Level

Level
20
Experience
114088 (9%)
EXP Required
1183864
EXP Left
1069776
wey's Horse Divisions
miniature horse

LOCKED

20 horses

Not trained today

sales
0 horses
zempty
20 horses

Not trained today

zempty
0 horses
zempty
0 horses
zempty
0 horses
zempty
0 horses
zempty
0 horses
zempty
0 horses
zempty
0 horses
zempty
0 horses
zempty
0 horses
zempty
0 horses
zempty
0 horses
Preferred Specialties
Breed
Discipline
Focus
Friesian
Any
Color