Whispering Oak's
"take the risk or lose the chance ♥"

Credits: Layout coded by #7088 | Background by: Pexels.com
About Whispering Oak:
"Don't waste your time with explanations, people only hear what they want to hear. " 
My Discord: Whispering Oak#5938
My Best Friends are: New Height's Ranch, Sparky, Spooks and Nirvanic❤
Hi! I'm Whispering Oak, I am an 19 year old girl that loves horses and I have been riding horses since I was 3 years old! :) I own a 14hh Sorrel Quarter Pony named Cooper and he is my pride and joy and I love him very much.?
Cooper and myself complete in barrel racing, rodoes and we also do 4-H. I am a very blunt person, so if your wondering what that means, it means that (I tell you like it is, I don't sugar coat it). I am very hard working, I am super friendly, I love to talk, (beware that I might end up talking your ear off) :)
My favourite color is Lime Green, as you will see in majority of the tags and art that I've got of Cooper.
I am the owner of EDF, so if you have any questions; please don't hesitate to shoot me a message.
I love Country Music!!
---  ---
<
The "do to" list:
If you would like to be put onto the waiting list, please PM me. You can also see the waiting list below. I may put commissions that I have to do on that list until I have caught up with the following ones.
 ◾ Finish up the last tag order from star chaser tag sale.
 ◾ Custom appy charrie for Spooks
◾ Custom charrie for Spooks. Character design, spooky horse. (see notebook for design details)
 ◾ x2 Spring Fever tag recolors for Spooks - character refs have been saved to computer
◾
x2 peeking over the stall door tags
◾
Tag recolors for Spooks on the Foal Portriat tag
◾ Custom sig for Spooks, something dark and spooky
◾ Work on peeking over the stall door tag sale recolors
◾ Finish up recolors for Spring has arrived tag sale 
◾ Custom character for Mooncloud + a simple ref sheet
Waiting list:
Commissions & anything else I need to do will get put here on the wait list until I have finished the current orders/commissions. So please be patient with me, I am one person and I can only do so much at a time.
◾ 
Make some new art passes
◾
 Sparky's 2 detailed custom ref sheets
Tags of Whispering Oak's Herd:
Here, you'll find tags of my character herd. The newest tags will always go first, and the rest of the tags they are in no particular order.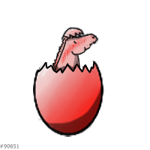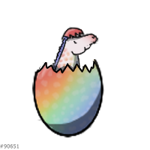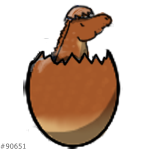 Commission info:
Commissions are OPEN/CLOSED.
My commissions are CLOSED for the time being until I've caught up on my other commissions and I also want to improve on my art skills, so with that being said my commissions are CLOSED until further notice. Thank you for your understanding!
Maybe you've seen my art around here on EV! I've been doing art for a little while now, however I am still learning and their are just something I can't do yet but depending on what it is that your wanting I can give it a try! If your ever interested in commissioning me, you will be able to find examples of my art here!
Some rules when buying art & commissioning me
- I may add more rules if I think of any, these are just some basic rules.
◾ Characters that are bought from me, they may not be sold for real money
◾ You may NOT make any changes to any character designs or designs you've bought from me, the only exception for this is if you ask me if you can.
◾ Do not REMOVE the credits off any of my art
◾ You may NOT make any edits to my art.
◾ If you make any minor changes to a character I've made I would like to be credited. You MUST ask me before making any edit regardless if it's a minor edit or not.
◾ You may NOT claim the art as yours or say that you made it
◾ Never sell any character you've bought from me for less than you paid, unless ofc it has art to go with it. 
 Notes and MISC
Oak's Forever Art pass owners
Spooks (my bestie)
Nebula
Siren
Sparky
HorseGirl
Spock
hierophant
Havok
Art that I am waiting on
The art that I am waiting on will be placed here :)) 
◾ Custom bust tag by Altair. Not paid yet and I owe 400k + 1 EVC
◾ 2x sig recolors from Altair. [paid]
◾ x6 tag recolors from Altair. [paid]
◾ Pride 2021 tag from Raptor. [paid]
◾ Into the fog sig, collab between Cosmic Bird & Daph. [paid]
Account Information
Member Name
Whispering Oak's
Member ID
123644
Account Type
Deluxe (87 days left)
Joined
July 5, 2019
Last Active
2021-06-13 18:14:59

Member Information
Money on Hand
$120,000
Money in Bank
$43,243
Player Level
12
Horses
98 / 110
Player Points
Yesterday
0
This Week
0
This Month
0
All Time
498928

Show Winnings
Yesterday
$0
This Week
$0
This Month
$0
All Time
$54,686
Member Level

Level
12
Experience
24156 (8%)
EXP Required
275582
EXP Left
251426
Whispering Oak's's Horse Divisions
QH Breeding Project
19 horses

Not trained today

Tall Oak's Racing Thoroughbreds

LOCKED

3 horses

Not trained today

Tall Oak's Warmblood Showjumpers

LOCKED

4 horses

Trained today

Whispering Oak's Driving Minis

LOCKED

9 horses

Not trained today

Whispering Oak's Western/Dressage Quarter Horses

LOCKED

56 horses

Not trained today

Unassigned Horses
7 horses
Preferred Specialties
Breed
Discipline
Focus
Quarter Horse
Western
Color
Quarter Horse
Dressage
Color
Shetland Pony
Driving
None