Spock
"Who ya gonna call!"

Welcome
Welcome to Starfleet Academy. I, Spock, am the owner of this farm. I breed horses of color and not stats. I breed no particular breed just for color. If I have a certain breed, I like to train them in the discipline for that particular breed. Such as, Western for QH's Paints and Appies, English disciplines for Hanoverians and the like and Driving for Clydesdales.
About Me
My name is Pepper AKA Jen. This
Little girl
is the light of my life. She is the best thing to ever happen to me.  This
man
is the second light of my life. Mark. He is the best thing to ever happen to Annabelle and I. He is my rock, my best friend, and last but not least, my angel. You may not, but I feel that God puts people in our lives for a reason. Last but not least  
her
and
her
are my 2 fur babies. The first one is Pepper, my Jack Russell Terrier and the second is Zena, Marks lab mix. I am a huge Pittsburgh Steelers fan, St Louis Cardinals fan, and love The Ohio State Buckeyes college football team
I am a 30 something woman from Ohio. I live with my boyfriend Mark and his dog Zena. I have a 5 year old daughter from my first relationship (we lost him in January). I am a lowly fast food worker to make sure my daughter has food on the table. I am also in love with
Whispering Oak's
art. My current tag is one of her pieces. Please, if you want awesome, good priced art, go to her. I also want to add that not only does she get it done in a timely fashion, if it is not done the correct way, she will redo it no questions asked.  I would also like to add that she is my best friend on EV. When I first met her I was like I LIKE HER A LOT!!.
Tags
Newest one on top under my Star Trek dog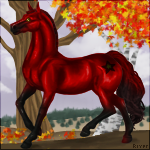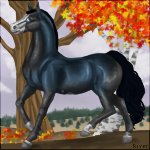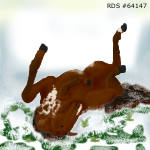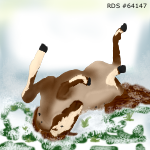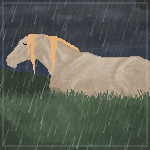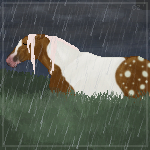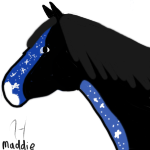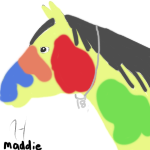 Any tags after here are Whispering Oak tags. (newer ones on top)
Showing
Western
Turnip: +1-2 
endurance
/
Carrot: +1-2 
speed
Dressage
Green Apple: +1-2 
intelligence
/
Yellow Apple: +1-2 
agility
Driving
Red Apple: +1-2 
strength
/
Turnip: +1-2 
e

ndurance
Account Information
Member Name
Spock
Member ID
109280
Account Type
Deluxe (765 days left)
Joined
February 13, 2017
Last Active
2021-10-18 13:26:17

Member Information
Money on Hand
$2,074
Money in Bank
$3,939,001
Player Level
12
Horses
25 / 30
Player Points
Yesterday
3670
This Week
3670
This Month
42028
All Time
2272794

Show Winnings
Yesterday
$0
This Week
$0
This Month
$3,025
All Time
$178,274
Member Level

Level
12
Experience
254933 (92%)
EXP Required
275582
EXP Left
20649
Preferred Specialties
Breed
Discipline
Focus
Clydesdale
Driving
Color
Akhal-Teke
Endurance
Color
Paint Horse
Western
Color