You must be logged in to do this.
♥Ⓥⓘⓒⓚⓨ♥
"🎄❄️6 ℍ𝕠𝕣𝕤𝕖(𝕤) 𝔽𝕠𝕣 𝕊𝕒𝕝𝕖!♥❄️🎄"

HAPPY HOLIDAYS!!
Join: •The Friendship Club•
---
𝕄𝕖𝕒𝕕𝕠𝕨𝕝𝕒𝕣𝕜𝕤 𝕒𝕟𝕕 𝕓𝕦𝕥𝕥𝕖𝕣𝕗𝕝𝕚𝕖𝕤 𝕕𝕒𝕟𝕔𝕖𝕕 𝕚𝕟 𝕥𝕙𝕖 𝕤𝕦𝕟𝕟𝕪 𝕗𝕚𝕖𝕝𝕕𝕤 𝕒𝕤 𝕪𝕠𝕦 𝕨𝕒𝕝𝕜𝕖𝕕 𝕦𝕡𝕠𝕟 𝕒 𝕕𝕦𝕤𝕥𝕪 𝕨𝕖𝕝𝕝-𝕥𝕣𝕠𝕕𝕕𝕖𝕟 𝕡𝕒𝕥𝕙, 𝕨𝕙𝕚𝕤𝕥𝕝𝕚𝕟𝕘 𝕡𝕖𝕒𝕔𝕖𝕗𝕦𝕝𝕝𝕪. 𝕐𝕠𝕦𝕣 𝕓𝕖𝕒𝕦𝕥𝕚𝕗𝕦𝕝 𝕞𝕖𝕝𝕠𝕕𝕪 𝕓𝕣𝕠𝕦𝕘𝕙𝕥 𝕒𝕝𝕝 𝕤𝕠𝕣𝕥𝕤 𝕠𝕗 𝕨𝕠𝕟𝕕𝕖𝕣𝕗𝕦𝕝 𝕔𝕣𝕖𝕒𝕥𝕦𝕣𝕖𝕤 𝕠𝕦𝕥 𝕠𝕗 𝕙𝕚𝕕𝕚𝕟𝕘. ℝ𝕒𝕓𝕓𝕚𝕥𝕤 𝕡𝕝𝕒𝕪𝕖𝕕 𝕥𝕒𝕘 𝕚𝕟 𝕥𝕙𝕖 𝕝𝕠𝕟𝕘 𝕘𝕣𝕒𝕤𝕤, 𝕟𝕚𝕓𝕓𝕝𝕚𝕟𝕘 𝕠𝕟 𝕥𝕙𝕖𝕚𝕣 𝕝𝕖𝕒𝕗𝕪 𝕝𝕦𝕟𝕔𝕙𝕖𝕤, 𝕒𝕟𝕕 𝕒 𝕤𝕞𝕒𝕝𝕝 𝕗𝕠𝕩 𝕡𝕖𝕖𝕜𝕖𝕕 𝕔𝕦𝕣𝕚𝕠𝕦𝕤𝕝𝕪 𝕒𝕥 𝕪𝕠𝕦 𝕓𝕖𝕗𝕠𝕣𝕖 𝕤𝕔𝕦𝕥𝕥𝕝𝕚𝕟𝕘 𝕓𝕒𝕔𝕜 𝕚𝕟𝕥𝕠 𝕥𝕙𝕖 𝕝𝕦𝕤𝕙, 𝕘𝕣𝕖𝕖𝕟 𝕗𝕠𝕝𝕚𝕒𝕘𝕖. 𝕀𝕥 𝕨𝕒𝕤 𝕪𝕠𝕦𝕣 𝕡𝕒𝕤𝕤𝕚𝕠𝕟 𝕗𝕠𝕣 𝕒𝕟𝕚𝕞𝕒𝕝𝕤 𝕥𝕙𝕒𝕥 𝕔𝕠𝕟𝕧𝕚𝕟𝕔𝕖𝕕 𝕪𝕠𝕦 𝕥𝕠 𝕧𝕠𝕝𝕦𝕟𝕥𝕖𝕖𝕣 𝕗𝕠𝕣 𝕊𝕙𝕒𝕞𝕣𝕠𝕔𝕜 𝕊𝕥𝕒𝕓𝕝𝕖𝕤. 𝕐𝕠𝕦 𝕘𝕝𝕒𝕟𝕔𝕖𝕕 𝕒𝕥 𝕥𝕙𝕖 𝕤𝕞𝕒𝕝𝕝, 𝕙𝕒𝕟𝕕-𝕕𝕣𝕒𝕨𝕟 𝕞𝕒𝕡 𝕚𝕟 𝕪𝕠𝕦𝕣 𝕙𝕒𝕟𝕕𝕤, 𝕥𝕣𝕪𝕚𝕟𝕘 𝕥𝕠 𝕠𝕣𝕚𝕖𝕟𝕥 𝕪𝕠𝕦𝕣𝕤𝕖𝕝𝕗. "𝕀𝕥'𝕤 𝕛𝕦𝕤𝕥 𝕦𝕡 𝕒𝕙𝕖𝕒𝕕!" 𝕐𝕠𝕦 𝕨𝕙𝕚𝕤𝕡𝕖𝕣𝕖𝕕, 𝕤𝕞𝕚𝕝𝕚𝕟𝕘 𝕘𝕖𝕟𝕥𝕝𝕪.
𝕆𝕧𝕖𝕣𝕙𝕖𝕒𝕕, 𝕥𝕙𝕖 𝕠𝕡𝕖𝕟 𝕝𝕒𝕟𝕕𝕤𝕔𝕒𝕡𝕖 𝕥𝕣𝕒𝕟𝕤𝕗𝕠𝕣𝕞𝕖𝕕, 𝕒𝕟𝕕 𝕧𝕖𝕣𝕕𝕒𝕟𝕥 𝕖𝕧𝕖𝕣𝕘𝕣𝕖𝕖𝕟𝕤 𝕥𝕠𝕠𝕜 𝕥𝕙𝕖 𝕧𝕒𝕝𝕝𝕖𝕪'𝕤 𝕡𝕝𝕒𝕔𝕖. 𝕋𝕙𝕖 𝕤𝕦𝕟𝕝𝕚𝕘𝕙𝕥 𝕨𝕠𝕧𝕖𝕟 𝕥𝕙𝕣𝕠𝕦𝕘𝕙 𝕥𝕙𝕖 𝕓𝕠𝕦𝕘𝕙𝕤 𝕠𝕗 𝕥𝕙𝕖 𝕥𝕣𝕖𝕖𝕤, 𝕔𝕒𝕤𝕥𝕚𝕟𝕘 𝕒 𝕜𝕒𝕝𝕖𝕚𝕕𝕠𝕤𝕔𝕠𝕡𝕖 𝕠𝕗 𝕤𝕙𝕒𝕕𝕠𝕨𝕤 𝕠𝕟𝕥𝕠 𝕥𝕙𝕖 𝕘𝕣𝕠𝕦𝕟𝕕. 𝔸𝕞𝕚𝕕𝕤𝕥 𝕥𝕙𝕖 𝕤𝕙𝕒𝕕𝕠𝕨𝕤 𝕠𝕗 𝕥𝕙𝕖 𝕗𝕠𝕣𝕖𝕤𝕥 𝕤𝕥𝕠𝕠𝕕 𝕒 𝕘𝕣𝕖𝕒𝕥 𝕓𝕒𝕣𝕟, 𝕨𝕚𝕥𝕙 𝕘𝕣𝕒𝕟𝕕 𝕨𝕠𝕠𝕕𝕖𝕟 𝕕𝕠𝕠𝕣𝕤 𝕒𝕟𝕕 𝕞𝕒𝕟𝕪 𝕒𝕚𝕣𝕪 𝕒𝕟𝕕 𝕔𝕠𝕞𝕗𝕠𝕣𝕥𝕒𝕓𝕝𝕖 𝕙𝕠𝕣𝕤𝕖 𝕤𝕥𝕒𝕝𝕝𝕤. 𝔸𝕣𝕠𝕦𝕟𝕕 𝕥𝕙𝕖 𝕓𝕒𝕣𝕟 𝕨𝕒𝕤 𝕒𝕟 𝕒𝕡𝕡𝕝𝕖 𝕠𝕣𝕔𝕙𝕒𝕣𝕕 𝕨𝕙𝕖𝕣𝕖 𝕓𝕖𝕒𝕦𝕥𝕚𝕗𝕦𝕝 𝕙𝕠𝕣𝕤𝕖𝕤 𝕘𝕣𝕒𝕫𝕖𝕕 𝕡𝕖𝕒𝕔𝕖𝕗𝕦𝕝𝕝𝕪. "𝕎𝕙𝕖𝕣𝕖 𝕚𝕤 𝕖𝕧𝕖𝕣𝕪𝕠𝕟𝕖?" 𝕐𝕠𝕦 𝕒𝕤𝕜𝕖𝕕 𝕪𝕠𝕦𝕣𝕤𝕖𝕝𝕗, 𝕝𝕠𝕠𝕜𝕚𝕟𝕘 𝕒𝕣𝕠𝕦𝕟𝕕 𝕥𝕙𝕖 𝕒𝕝𝕞𝕠𝕤𝕥 𝕕𝕖𝕤𝕠𝕝𝕒𝕥𝕖 𝕒𝕣𝕖𝕒. " 𝕀 𝕔𝕒𝕟'𝕥 𝕧𝕠𝕝𝕦𝕟𝕥𝕖𝕖𝕣 𝕥𝕠 𝕤𝕠𝕞𝕖𝕠𝕟𝕖 𝕨𝕙𝕠 𝕚𝕤𝕟'𝕥 𝕥𝕙𝕖𝕣𝕖!" 𝕐𝕠𝕦 𝕥𝕠𝕠𝕜 𝕒 𝕤𝕥𝕖𝕡 𝕔𝕝𝕠𝕤𝕖𝕣 𝕥𝕠 𝕥𝕙𝕖 𝕓𝕒𝕣𝕟, 𝕒𝕟𝕕 𝕝𝕚𝕤𝕥𝕖𝕟𝕖𝕕 𝕔𝕒𝕣𝕖𝕗𝕦𝕝𝕝𝕪. 𝕋𝕙𝕖𝕣𝕖! ℂ𝕠𝕧𝕖𝕣𝕖𝕕 𝕦𝕡 𝕓𝕪 𝕥𝕙𝕖 𝕨𝕙𝕚𝕟𝕟𝕪𝕚𝕟𝕘 𝕒𝕟𝕕 𝕡𝕒𝕨𝕚𝕟𝕘 𝕠𝕗 𝕥𝕙𝕖 𝕙𝕠𝕣𝕤𝕖𝕤, 𝕨𝕒𝕤 𝕒 𝕗𝕒𝕚𝕟𝕥 𝕤𝕠𝕦𝕟𝕕 𝕠𝕗 𝕒 𝕨𝕒𝕥𝕖𝕣𝕗𝕒𝕝𝕝. 𝕐𝕠𝕦 𝕗𝕠𝕝𝕝𝕠𝕨𝕖𝕕 𝕥𝕙𝕖 𝕤𝕠𝕦𝕟𝕕 𝕥𝕠 𝕒 𝕝𝕒𝕣𝕘𝕖 𝕔𝕝𝕖𝕒𝕣𝕚𝕟𝕘, 𝕨𝕙𝕖𝕣𝕖 𝕪𝕠𝕦 𝕗𝕠𝕦𝕟𝕕 𝕟𝕒𝕥𝕦𝕣𝕒𝕝 𝕙𝕠𝕥-𝕤𝕡𝕣𝕚𝕟𝕘, 𝕤𝕦𝕣𝕣𝕠𝕦𝕟𝕕𝕖𝕕 𝕓𝕪 𝕒 𝕡𝕝𝕖𝕥𝕙𝕠𝕣𝕒 𝕠𝕗 𝕕𝕚𝕗𝕗𝕖𝕣𝕖𝕟𝕥 𝕗𝕝𝕠𝕨𝕖𝕣𝕤 𝕒𝕟𝕕 𝕡𝕝𝕒𝕟𝕥𝕤. 𝔸 𝕝𝕒𝕣𝕘𝕖 𝔸𝕟𝕕𝕒𝕝𝕦𝕤𝕚𝕒𝕟 𝕒𝕟𝕕 𝕒 𝕤𝕥𝕦𝕟𝕟𝕚𝕟𝕘 𝔾𝕪𝕡𝕤𝕪 𝕍𝕒𝕟𝕟𝕖𝕣 𝕤𝕥𝕠𝕠𝕕 𝕓𝕪 𝕥𝕙𝕖 𝕨𝕒𝕥𝕖𝕣, 𝕕𝕣𝕚𝕟𝕜𝕚𝕟𝕘 𝕥𝕙𝕖 𝕞𝕚𝕟𝕖𝕣𝕒𝕝 𝕣𝕚𝕔𝕙 𝕨𝕒𝕥𝕖𝕣. ℕ𝕖𝕩𝕥 𝕥𝕠 𝕥𝕙𝕖𝕞 𝕨𝕒𝕤 𝕥𝕨𝕠 𝕪𝕠𝕦𝕟𝕘 𝕝𝕒𝕕𝕚𝕖𝕤 𝕤𝕚𝕥𝕥𝕚𝕟𝕘 𝕠𝕟 𝕥𝕙𝕖 𝕘𝕣𝕒𝕤𝕤. "𝕆𝕙! 𝕀'𝕞 𝕤𝕠 𝕤𝕠𝕣𝕣𝕪, 𝕒𝕣𝕖 𝕪𝕠𝕦 𝕥𝕙𝕖 𝕟𝕖𝕨 𝕙𝕖𝕝𝕡𝕖𝕣?" 𝕆𝕟𝕖 𝕒𝕤𝕜𝕖𝕕, 𝕨𝕚𝕥𝕙 𝕔𝕠𝕟𝕔𝕖𝕣𝕟 𝕚𝕟 𝕙𝕖𝕣 𝕧𝕠𝕚𝕔𝕖. "𝕀'𝕞 𝕤𝕠𝕣𝕣𝕪 𝕨𝕖 𝕨𝕖𝕣𝕖 𝕟𝕠𝕥 𝕥𝕙𝕖𝕣𝕖 𝕥𝕠 𝕨𝕖𝕝𝕔𝕠𝕞𝕖 𝕪𝕠𝕦, 𝕨𝕖 𝕝𝕠𝕤𝕥 𝕥𝕣𝕒𝕔𝕜 𝕠𝕗 𝕥𝕚𝕞𝕖. 𝕎𝕖𝕝𝕔𝕠𝕞𝕖 𝕥𝕠 𝕊𝕙𝕒𝕞𝕣𝕠𝕔𝕜 𝕊𝕥𝕒𝕓𝕝𝕖𝕤."
Best Bred Foal:
Something I did for my club :D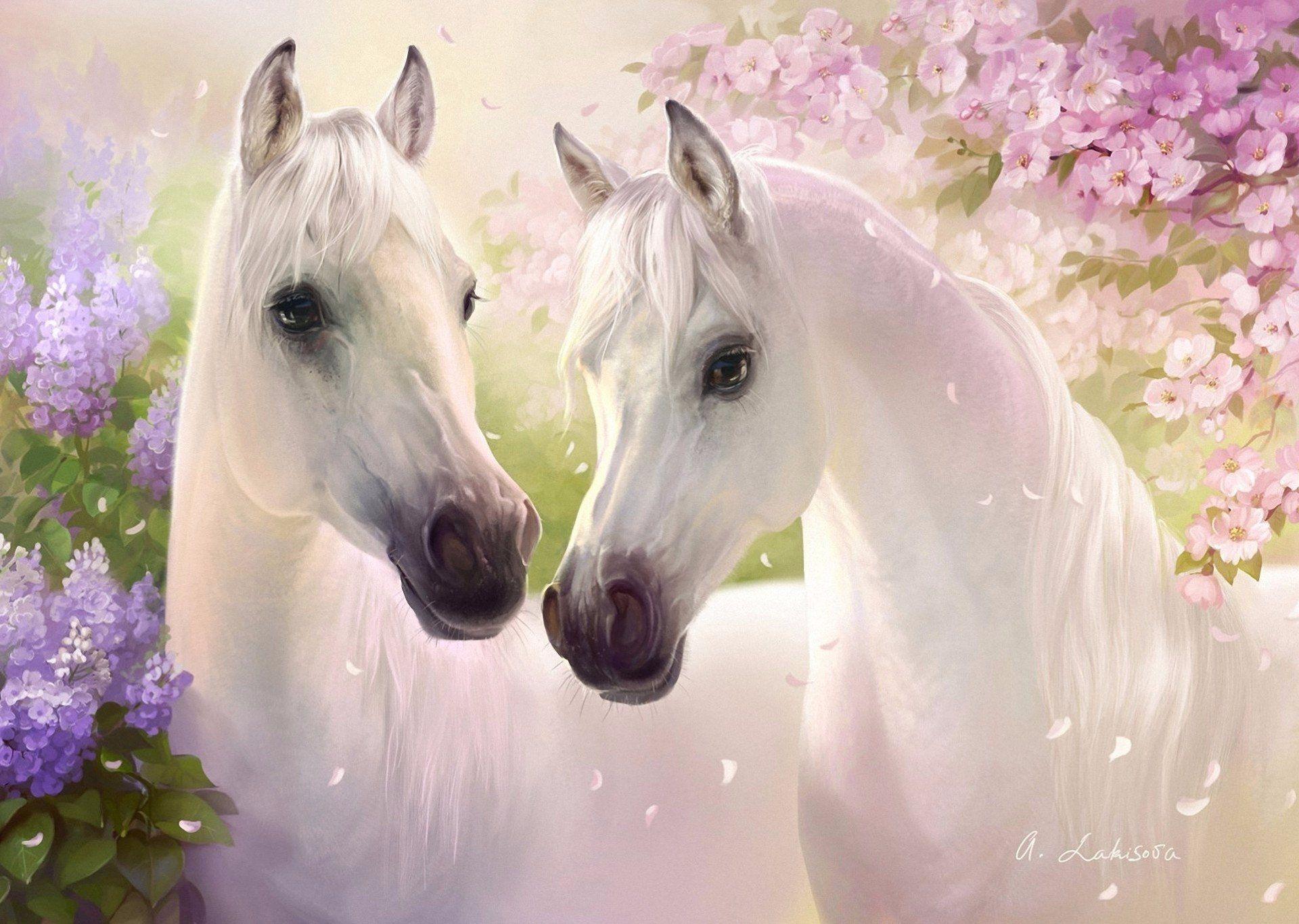 Account Information
Member Name
♥Ⓥⓘⓒⓚⓨ♥
Member ID
130211
Account Type
Basic
Joined
May 21, 2021
Last Active
2021-12-04 15:54:32

Member Information
Money on Hand
$93,010
Money in Bank
$1,290,238
Player Level
11
Horses
135 / 145
Player Points
Yesterday
144
This Week
6590
This Month
4778
All Time
227766

Show Winnings
Yesterday
$0
This Week
$582
This Month
$582
All Time
$62,314
Member Level

Level
11
Experience
13718 (5%)
EXP Required
234816
EXP Left
221098
Preferred Specialties
Breed
Discipline
Focus
Gypsy Vanner
Any
Color
Andalusian
Dressage
Stats
Quarter Horse
Western
Conformation