You must be logged in to do this.
Pepper
"🎄🎄Happy Holidays EV 🎄🎄"

Credits: Layout coded by #7088 | Background: ColtonJones@unsplash.com
About Me
My name is Pepper AKA Jen. This Little girl is the light of my life. She is the best thing to ever happen to me.  This man is the second light of my life. Mark. He is the best thing to ever happen to Annabelle and I. He is my rock, my best friend, and last but not least, my angel. You may not, but I feel that God puts people in our lives for a reason. Last but not least  her and her are my 2 fur babies. The first one is Pepper, my Jack Russell Terrier and the second is Zena, Marks lab mix. I am a huge Pittsburgh Steelers fan, St Louis Cardinals fan, and love The Ohio State Buckeyes college football team
Hello
I am a 30 something woman from Ohio. I live with my boyfriend Mark and his dog Zena. I have a 5 year old daughter from my first relationship (we lost him in January). I am a lowly fast food worker to make sure my daughter has food on the table. I am Pittsburgh Steelers fan, and also a St. Louis Cardinals fan.  I am also in love with Tall Oak's art. My current tag is one of her pieces. Please, if you want awesome, good priced art, go to her. I also want to add that not only does she get it done in a timely fashion, if it is not done the correct way, she will redo it no questions asked.  I would also like to add that she is my best friend on EV. When I first met her I was like I LIKE HER A LOT!!
Horses
I breed Driving Clydesdales and Gypsy Vanners, Dressage Akhal-Tekes and Western Paint horses. I breed for color and not so much stats. I know that most people breed for stats, but I love colorful horses with my favorite colors being Roans and Palominos.
Top Horses of Big Top Farms
This is my top Clydesdale Mare: Big Top's Delilah
This is my top Clydesdale Stallion: Big Top's Mystic 
Buying/Selling/Breeding
I don't have many rules regarding this. However, you must have at least one of the breeds I have, and I get to choose if I want the foal from the breeding. If I don't want it then you may have it. If I want the foal, then you can have the second foal from the second breeding.
Tags Click on the name to be taken to the refs of the tags Steeler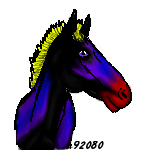 Barnum



Busch


Starfleet Wonder


Dark Overlord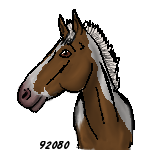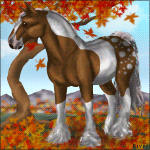 Bohemian Rhapsody


Scarlet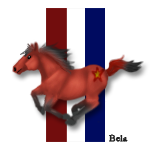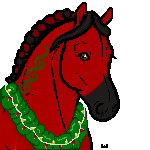 Celsetial


Random Tags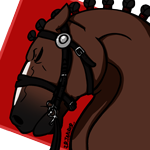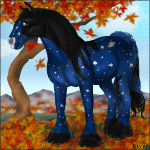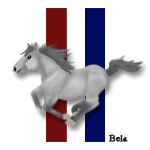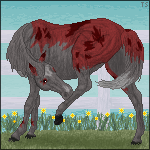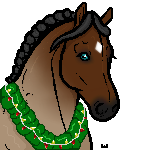 Tall Oak Tags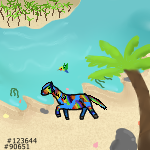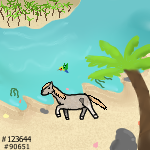 These Refs were made by the awesome Tall Oak
Jawquine is my stable mascot. She lives the the huge lake that is the center of my estate. Please don't feed her.
Account Information
Member Name
Pepper
Member ID
109280
Account Type
Deluxe (201 days left)
Joined
February 13, 2017
Last Active
2020-11-23 10:21:03

Member Information
Money on Hand
$94,879
Money in Bank
$8,959
Player Level
11
Horses
16 / 25
Player Points
Yesterday
21158
This Week
21776
This Month
143030
All Time
1554504

Show Winnings
Yesterday
$0
This Week
$0
This Month
$8,378
All Time
$150,912
Member Level

Level
11
Experience
80950 (34%)
EXP Required
234816
EXP Left
153866
Pepper's Horse Divisions
Dressage Horses
2 horses

Trained today

Driving Horses
10 horses

Trained today

Western Horses
4 horses

Trained today
Preferred Specialties
Breed
Discipline
Focus
Clydesdale
Driving
Color
Akhal-Teke
Endurance
Color
Paint Horse
Western
Color