Vanity Estate
"Vanity Estate"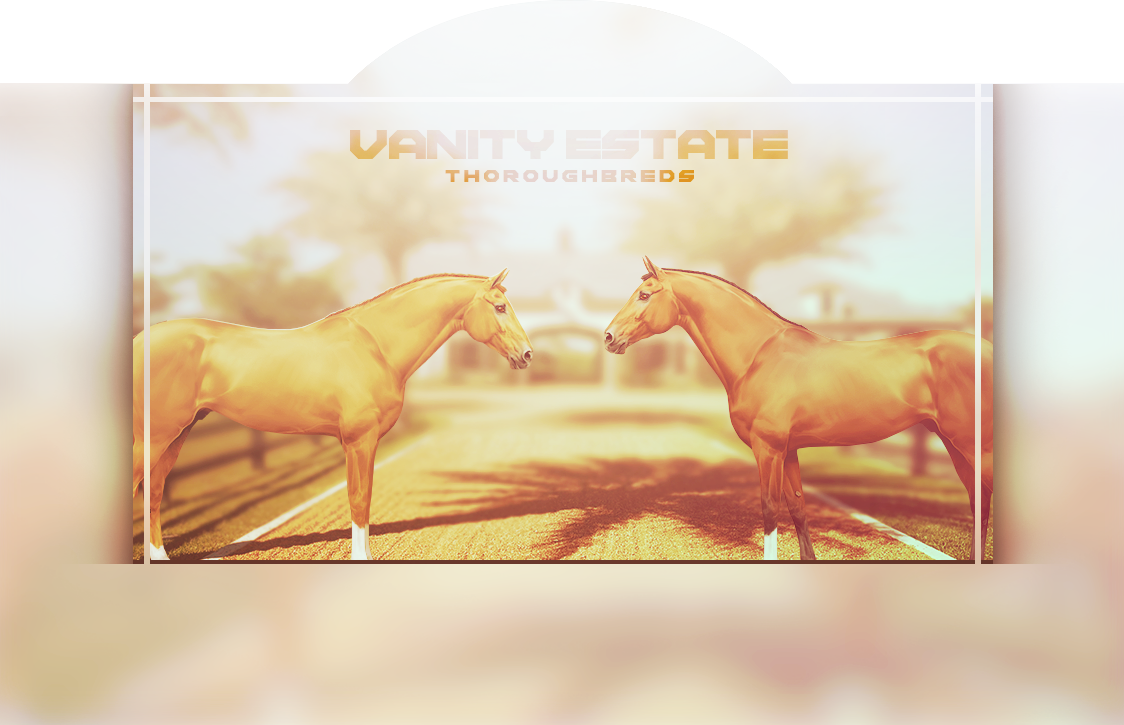 Welcome to Vanity Estate


Vanity Estate produces excellent and promising Thoroughbred horses. Our main goal is satisfying our customers by delivering strong youngsters for training and racing, as rightfully expected. These fine horses will be bred within our breeding program at our homestead but we also provide services for mating your Thorougbred with one of our fine studs or broodmares. Interested? Read the following sections for more information about our services at Vanity Estate. Quick navigate? Just click on the section names of your interest below!




Account Information
Member Name
Vanity Estate
Member ID
98736
Account Type
Deluxe (315 days left)
Joined
February 12, 2016
Last Active
2019-07-12 07:24:28

Member Information
Money on Hand
$3,163,161
Money in Bank
$0
Player Level
12
Horses
22 / 50
This member has not progressed their account yet today.
Player Points
Yesterday
16032
This Week
0
This Month
0
All Time
1341467

Show Winnings
Yesterday
$4,933
This Week
$0
This Month
$0
All Time
$204,875
Member Level

Level
12
Experience
10444 (3%)
EXP Required
275582
EXP Left
265138
Vanity Estate's Horse Divisions
Vanity Estate - 1st Generation Mares
10 horses

Trained today

Vanity Estate - 2nd Generation Mares
0 horses
Vanity Estate - Auction

LOCKED

2 horses

Not trained today

Vanity Estate - Foals
10 horses

Trained today

Vanity Estate - Studs
0 horses